Ungrateful Greta was selfish since two.
No matter how much she got, she'd just complain and boo hoo.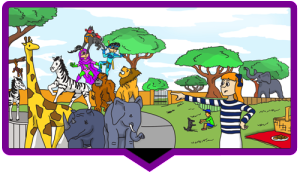 At her zoo picnic party, she demanded cookies.
She demanded tea.
She demanded a seven-zoo animal, two-human, and one-dog –pyramid from the Team SuperManners three.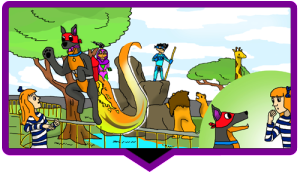 Finally, Team SuperManners had to speak up!
Greta, you ask too much! said the pup
Ever since we've arrived you've demanded and pouted.
It's time to learn two words, Zander the Dog almost shouted!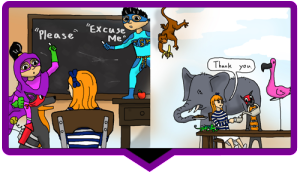 Sweet Cheeks said, It's not hard, Greta, you see.
Like "please" or "excuse me," this one is simple and key.
When someone opens a door, passes a dish, or
throws you a party at the zoo.
The two words you say are "Thank You."